Halls With Multimedia Facilities
Multi-Media & E- Learning Centre

The Multi-Media Centre
It is an air-conditioned conferance hall equipped with an LCD projector, 42 inch Plasma TV with digital theatre surroundings, DVD player, smart board and a computer. The hall can accommodate 80 persons. It is used for PowerPoint presentations, educational video presentations, seminars, conferences etc.

E-Learning Centre
The E-Learning Centre of the college is a new initiative. E-learning is termed as a network enabled transfer of skills and knowledge, and the imparting of education is made to a large number of recipients at the same or different times.
Deva Matha College, with the partial support of Department of Science and Technology (DST) and management, developed an E-learning Centre having 117 seats capacity which infact is made in the form of a 3D Theatre. The most advanced E-Learning Centres has the facilities like Interactive board and panel, LCD projector, mega power visualizer, Interactive panel, E- Learning suit, wireless Mic and WiFi connectivity.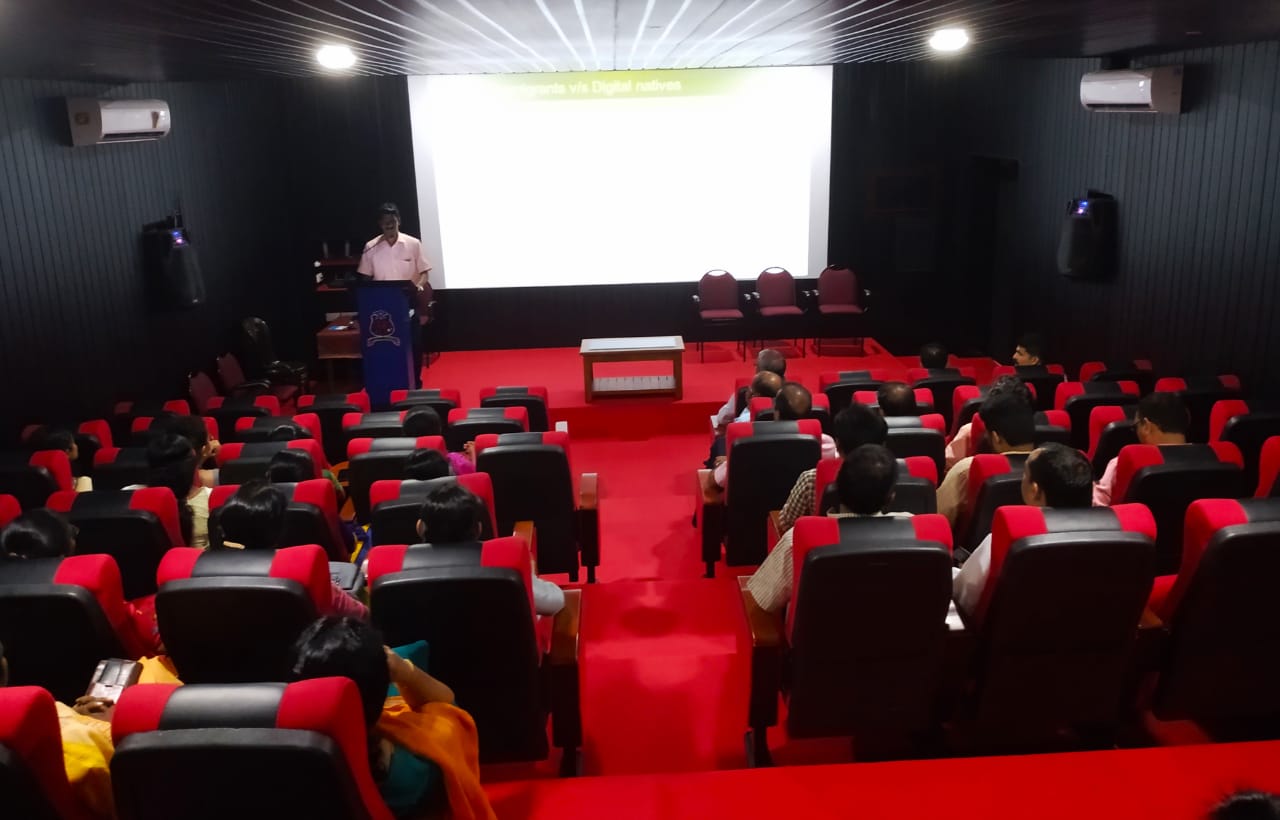 Faculty in Charge

Dr. Saji Augustine - Department of Physics
Dr. Varghese M. C. - Department of Botany
Mr. Prince Sebastian - Administrative Staff (S.F.)